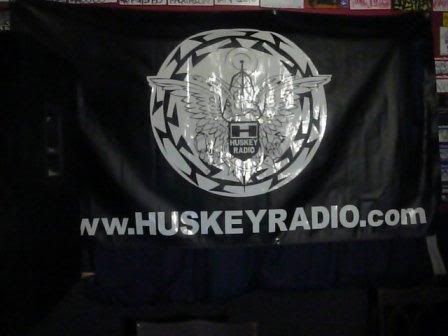 gotta big up HUSKEYRADIO.com!
shout to the whole fam over there in East Los: Bubski, Otek, Dtale
After following specific instructions to park on the driveway cause the block is hot, we head to the end of the driveway to the garage where we're offered beers which we gladly accept, we entered a dope studio plastered with posters, graffiti, record covers, and countless stickers with the names of mad respectable LA hiphop cats who had been there for past shows.
Chekout this short clip:
Huskeyradio is an internet radio station playing raw underground hiphop 24/7. We were on the "Under the Scope" show last night.
We talked a lot about Jupitersciples and what happened to the rest of us... Big up DJ Otek who surprised me with "The Nerd" off Jupitersciples' "Snapped Faders and Blown Speaker Milkshakes" mixtape from 1999. Took trips down memory lane last night. Good lookin out fellas. We also talked about the new BP AND ODDS album in the works expected for summer 2009. Check out the whole interview and live songs right here: